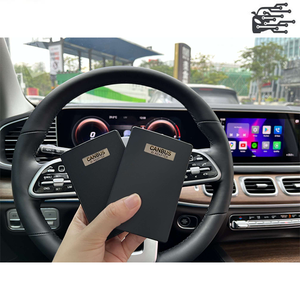 ⭐ 2 years warranty
⭐ Great customer service
⭐ Worldwide free shipping
CANBUS BOX

® Adapter
Don't change your habits, use your favorite applications on your original screen!
Upgrade your display with this CANBUS® brand adapter.
Install any application on your home screen through the Android Play Store. Whether you want Youtube, Netflix, Candy Crush, Facebook, Instagram, Snapchat, ... The steering wheel controls remain compatible! The possibilities are endless!

Also benefit from wireless Carplay if you have wired Carplay (via USB).

Compatible models:
All vehicles with original CARPLAY.
Fully compatible with vehicles with original Carplay, this CANBUS Box® adapter installs quickly and easily.
The device is simply installed by plugging it into your vehicle's USB port. If your screen is touch screen, you will continue to use it as before, otherwise you will continue to use your original wheel to navigate the MENU.
FREE SHIPPING!!!