Carplay vs Uconnect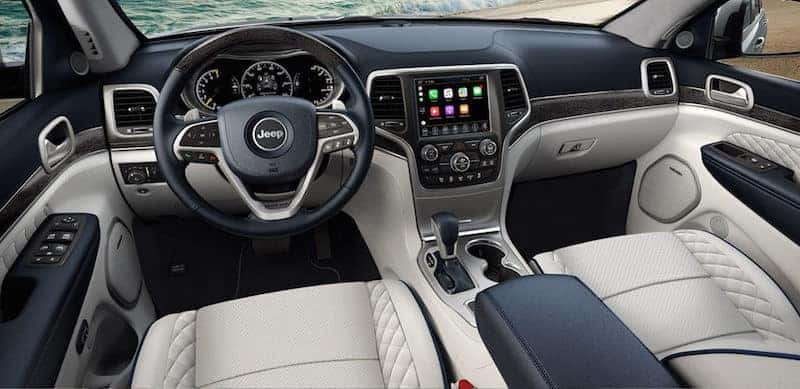 What is Apple Carplay?
CarPlay is Apple's standard that allows you to connect your iPhone to your car and display a simplified iOS-like interface on its infotainment system. This allows you to access certain apps for use in your vehicle. CarPlay makes good use of Siri, allowing you to issue commands and listen to content without taking your eyes off the road.
While most modern cars already have a somewhat "smart" interface built in, these are typically pretty terrible. They're often complicated, have lousy voice assistants, and don't let you use apps on your phone. CarPlay is consistent on any car that supports it, bringing a familiar interface for iPhone users.
CarPlay doesn't replace your manufacturer's stock system; you can return to it with a tap anytime. And unlike Android Auto, you can't use CarPlay on your phone's display. It only works with a compatible car or stereo unit.
What is Uconnect?
Uconnect groups connectivity, entertainment, and navigation functions. It's touchscreen-based, you don't need to operate an awkward dial to navigate it, and it's relatively easy to use.
The touchscreen replaces the radio, so Uconnect's most basic function is letting drivers choose the music they want to listen to. It takes a single tap to access the radio menu. From there, the driver can select a radio station, change to the AM band, or select a different media source. 
Drivers can pair their Apple- or Android-powered smartphone to their cars via Uconnect. After completing a few basic steps, they're able to make hands-free phone calls, send text messages thanks to cloud-based voice recognition technology, and access their list of contacts. The navigation function, which is often offered as an extra-cost option, provides turn-by-turn directions. 
Nearly every new car from a brand operating under the Fiat-Chrysler Automobiles (FCA) umbrella comes with Uconnect. The list ranges from a tiny Fiat 500, which is leaving the American market, to the Dodge Challenger Hellcat. The list also includes the Jeep Wrangler, the Chrysler Pacifica, and the Ram 1500.
Carplay with Uconnect
Setting up Apple CarPlay only takes a minute. After all, you're basically just plugging your phone into a USB port, and letting your vehicle take care of the rest. 
Here's a more detailed set of instructions, in case you run into trouble:
First thing's first: make sure your CDJR model comes with a

 

UConnect system

 

that supports Apple CarPlay. You should see the button while your display is on, even if you haven't finished setup.

If you don't see one you'll need to install our Carplay module which you can find HERE
Find your vehicle's USB port, and plug your phone in using your iPhone device's charging cable. When you've successfully plugged in, the Apple CarPlay touch-screen button will light up on your screen, going from gray to white.
Find the touchscreen button that reads Projection Manager, open it, and ensure that "Smartphone Device Mirroring" is marked with a blue checkmark.
Now, you should be able to press the Apple CarPlay touch-screen button, and see your Apple CarPlay apps on screen! Find a place to set your phone down, and your ready to enjoy all your favorite hands-free features.