Top 5 apps this summer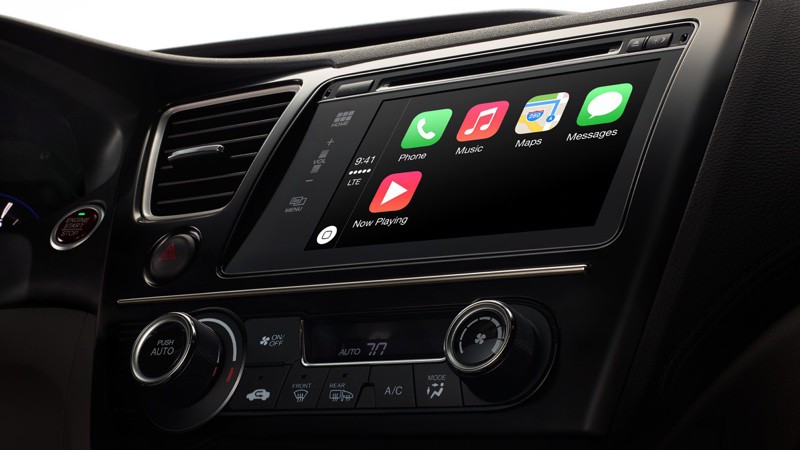 CarPlay's capabilities are expanded upon by its apps. While Maps, Messages, Music, Phone, and other useful iOS features including Siri can be used, many popular Apple and third-party apps are also supported. Here are some of the favorite apps, each available from the App Store. Some apps are free, while others charge a fee for the app or require a subscription to the service.
From April through October, MLB.com At Bat lets you listen to any Major League Baseball game live through your car's speaker system. You'll need a subscription to access each matchup's audio feed, priced at $2.99 per month or $19.99 annually at the time of publication.
Spotify's music library contains millions of titles spanning all eras and genres. The free version of Spotify's music service is ad-supported and only allows you to skip a certain number of songs in a given time period. Spotify Premium removes all advertisements and grants unlimited skips and, in some cases, a higher quality of audio for a monthly fee.
When it comes to iOS podcast players, Overcast makes downloading, subscribing, and listening to your favorites a breeze. With full CarPlay support and a robust feature set, this app is a must-have for anyone interested in digesting podcasts on-the-go. Overcast Premium can be purchased at a yearly fee, which removes all advertisements.
National Public Radio features the latest news from the U.S. and around the globe, as well as stories and shows dedicated to a wide array of topics ranging from Car Talk to Week In Politics. The app and everything within it is ad-driven and free.
The VOX app takes a different approach than the others in this list, enhancing the quality of songs rather than providing access to them. Supporting multiple audio formats and integrated fully with SoundCloud, VOX's custom equalizer and ability to account for gaps and sound loss ensure that you get the most out of your listening experience.
If you want to use your apps in Dark mode, read on how to do it on our blog post HERE