Carplay for older cars
What is Apple Carplay?
CarPlay is Apple's answer to the car infotainment system. Run by your iPhone, CarPlay replaces the navigation, media, phone and messaging controls of your car with those of iOS — and even includes Siri.
CarPlay also works with the touchscreen, buttons, knobs and dials of your car, making navigation as intuitive as it is on both your iPhone and you car's own system. For Android users, Android Auto works in a very similar way, and is often included as an option on head units with CarPlay installed.
Porsche classic Carplay solution
Porsche recently introduced a line of head units designed for its classic cars but with Apple CarPlay and Android Auto. That way, you can keep your car's classic looks, but update its technology – and with a head unit from the manufacturer itself.
Two versions are available, one with a 3.5-inch display for classic cars with single DIN slots (going as far back as the 911 F from 1965), and one with a 7-inch display for more modern vehicles, including all 996 and 986 models up to the 996-generation 911 from 2005. They aren't cheap, at around $1,500, but brings 2020 technology to cars over half a century old.
You can read more about the Porsche Carplay solution on one of our older blogs by clicking HERE
Pioneer solution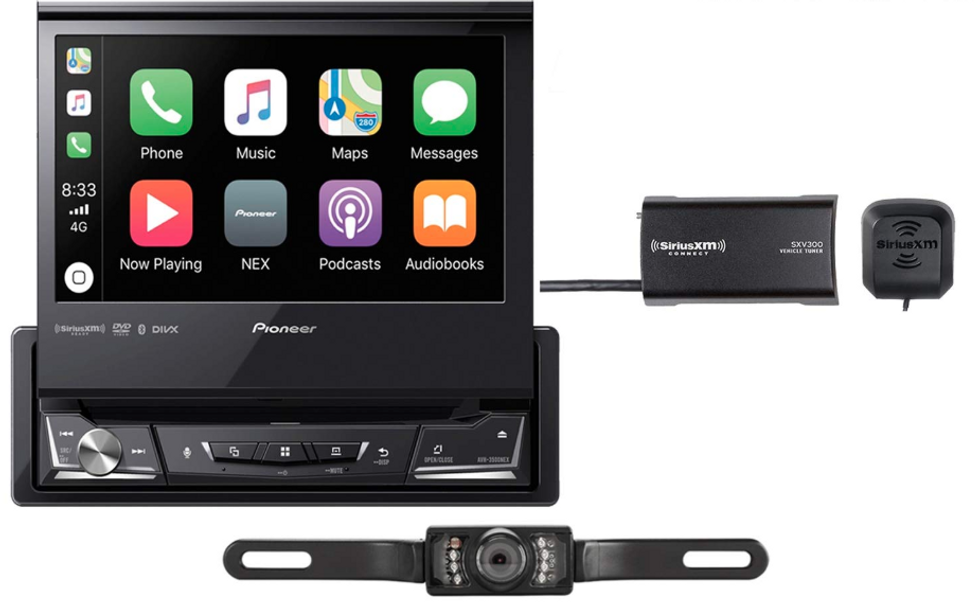 This $550 option from Pioneer features a flip-out display, meaning you get all of the benefits of a large screen (namely, CarPlay and Android Auto) but from a single-DIN unit.
The flip-out screen is also larger than most double-DIN options, at seven inches, and the unit also includes a rear-view reversing camera, to attach to your license plate. There's Bluetooth for hands-free calls, but CarPlay and Android Auto and wired-only so you'll need to keep a USB cable in your car.
There's always Bluetooth
If your car is simply too old to be retrofitted with Apple CarPlay, then Bluetooth connectivity will still allow you to stream music and podcasts through the car speakers. As well, map apps like Waze and Google Maps will send audible instructions over the sound system if you're listening to streamed music.
And if that fails, consider a good old cable connection! A simple 3.5mm cable connection between your phone's headphone jack and your head unit will give you sound.