Carplay is not connecting
Carplay is not connecting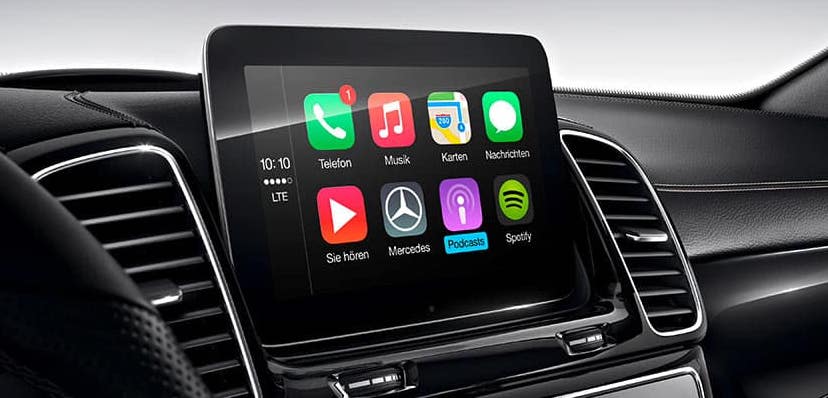 What is Carplay?
CarPlay is one of the smarter ways for accessing the iPhone safely while driving. A lot of things can be availed with it like receiving messages and calls, accessing apps or listening to the music. It is easy to command the CarPlay when driving as it makes use of Siri voice control. Nonetheless, any of the electronic gadgets isn't free from glitches and issues. 

Compatibility:
First, make sure that your country or region supports CarPlay and that your car supports CarPlay. If you're unsure if your car supports CarPlay, contact the vehicle manufacturer.
The following aftermarket stereos are also compatible:
Alpine
Blaupunkt
Clarion
JVC
Kenwood
Pioneer
Sony
How to connect Carplay:
Make sure that your iPhone has the latest version of iOS. If your iPhone is updated to the latest version of iOS, follow these steps — checking CarPlay after each step:
Check your connection to your CarPlay stereo:

If you have a wired connection, try connecting again with a different USB cable to a different USB port if you have one.
If you have a wireless connection, make sure that Wi-Fi and Bluetooth are enabled under Settings > Wi-Fi and Settings > Bluetooth.

If CarPlay doesn't activate automatically, look for the CarPlay logo on your car's display.
Restart your iPhone and your car. 
Make sure that Siri is on.
If your iPhone isn't detected by CarPlay, make sure that CarPlay isn't restricted. Go to Settings > Screen Time > Content & Privacy Restrictions, tap Allowed Apps and make sure that CarPlay is enabled.
Go to Settings > General > CarPlay, tap your car, then tap Forget This Car.

 

Then set up CarPlay again.
Make sure that your CarPlay stereo is using the latest firmware from the car manufacturer. Check your car's manual for more information.
You can get yourself a Carplay unit on our site: TheCarplayer.com