Who invented Carplay?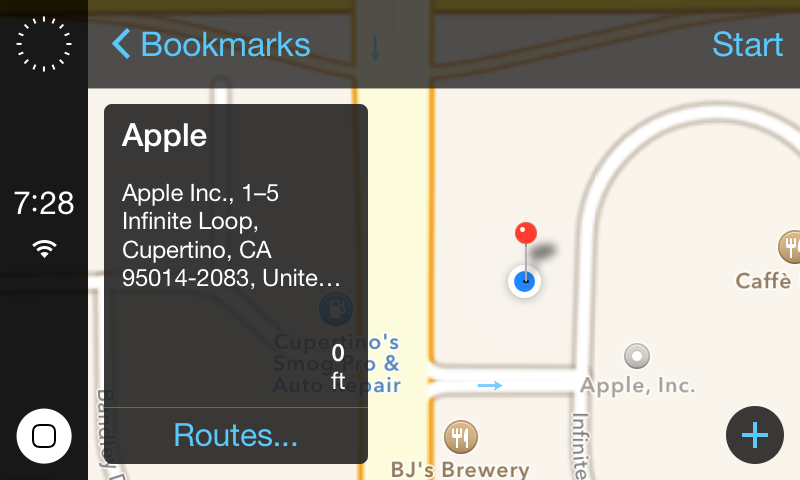 CarPlay was first announced at the 2013 Worldwide Developers Conference alongside iOS 7 as "iOS in the Car." At the time, it was described as iOS built into the car's navigation system, and several early partners were announced for 2014, including Honda, Mercedes, Nissan, Ferrari, Chevy, Kia, and Hyundai.
In July of 2013, Tim Cook called iOS in the Car "part of the ecosystem" that was a "key focus" for Apple, but when iOS 7 launched in September of 2013, iOS in the Car was not included.
Many 2014 vehicles instead came with a feature called "Siri "Eyes Free," a precursor to CarPlay that allowed iPhone owners to interact with their devices without needing to look at the screen. With Siri Eyes Free, pressing a button within the car activated Siri, letting a user relay commands. There was no integration with an in-dash display, however.
An official announcement of iOS in the Car finally came a few months afterwards in March of 2014, at the Geneva International Motor Show, where it was unveiled as "CarPlay."
Apple announced CarPlay with several big-name partners already on board, like BMW, Ford, GM, Honda, Hyundai, Kia, Nissan, and more. Many of these manufacturers initially targeted 2014 launch dates for CarPlay-enabled vehicles, but delays pushed launches into 2015 and 2016. For a long time, Ferrari was the only manufacturer with a CarPlay vehicle available, but support became much more widespread starting in the summer of 2015.
Apple Carplay Today:

Today, the Carplay-enabled applications continue to grow and they fall into four categories:
Audio: primarily provide audio content, such as music or podcasts. Examples: Audible, iHeartRadio, QQ Music, Spotify, and Overcast
Navigation: turn-by-turn guidance, including searching for points of interests and navigating to a destination, functions that were introduced in

 

iOS 12. Examples:

 

AutoNavi, Google Maps, and Waze.
Automaker: Introduced in

 

iOS 9,

 

these automakers-made apps allow a user to control vehicle-specific features such as climate controls, gas levels, or radio via CarPlay.
Messaging/Voice over IP (VoIP): listen to new messages and reply using dictation in an audio-only interface, and was introduced in iOS 10. Messaging apps on CarPlay integrate with third-party Siri support (known as SiriKit), while VoIP apps integrate with the iOS calling interface using CallKit.
If you want to find a Carplay unit for your vehicle, make sure to visit our site: TheCarPlayer.